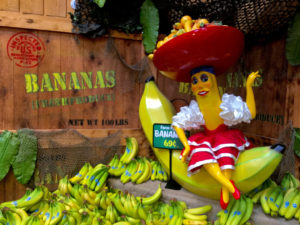 Bananas are extremely versatile. They can be eaten raw, used in baking, fruit salads, fruit compotes, and to complement foods. But aside from their amazing flavor, did you know they have an amazing number of health benefits?
In this recent post from Alternative Medicine House, they talk about 10 little known facts and benefits about the banana:
"If You Are Banana Lover Read These 10 Shocking Facts (No. 6 Is Very Important)
Bananas are one of the most popular and also one of the healthiest fruits in the world. Although native to the tropics, they are grown all over the world. Bananas have a rich nutritional profile which includes vitamins, minerals and other beneficial nutrients. This, along with their great taste, is the reason why they're the favorite of millions around the world.
Due to the abundance of fiber, bananas are great for your digestion. They will normalize your bowel movements and prevent problems such as bloating and indigestion.

Bananas contain a lot of tryptophan, a serotonin precursor which can help you sleep better. The presence of tryptophan also makes the tropical delight a great treatment for anxiety and depression.

Consuming a couple bananas before and after workouts will give your energy levels a boost and nourish your muscles with essential vitamins and minerals.

Due to the abundance of potassium and low sodium levels, bananas can regulate your blood pressure and prevent a variety of cardiovascular problems"
As you can already see, banana's pack a real nutritional punch. But before you go grab one and make yourself a banana sandwich, finish reading the other amazing facts about the banana over on the post at alternativemedicinehouse.
Photo By ybonesy
Photo By POP HEY
Photo By pianuracrazy
Photo By BrentWouda
Photo By pigswillb
Photo By JeepersMedia